The "unhinged delirium" of preacher/musician Claude Ely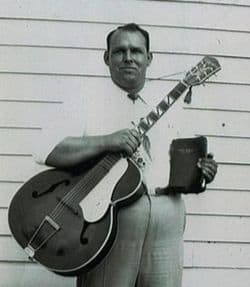 We visited a new church in Highland Park yesterday, and the band played "Ain't No Grave" by Claude Ely, which is just amazing. It's basically proto-rock-and-roll …written in 1934.
Claude Ely was a preacher, songwriter, singer. Legend has it that Elvis's mom took him to Ely's tent revivals, and it's not hard to hear Elvis in this recording. The Washington Post said that Ely had an "unhinged delirium."
What a find.
Related Posts